Welcome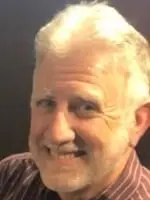 Welcome to 2023 ... let's make this year a healing year in all ways.

ACTIVE COPING THERAPIES is Dr. Rosenberg's professional website, a resource for current and future patients, also designed for the community at large, to assist in learning effective strategies to cope, accept, thrive, and grow in the midst of adversities.

This site serves as a portal link for patients in psychotherapy within Dr. Rosenberg's independent practice, as well as an information hub for those looking for direction to manage their journey through low self-esteem, depression, anxiety, chronic pain, medical illnesses and/or medical disease syndromes.
This website is updated by Dr. Rosenberg; feedback is appreciated as to its current content and any desired additions to content
For Prospective Psychotherapy Patients
For those arriving as potential patients, I hope you find this website helpful in making your decision to enter psychotherapy. It is indeed a courageous commitment - I encourage you to take all the time necessary to make a wise choice in trusting someone to guide you on the next step in your personal growth. Now in my 39 th year providing clinical services, I do feel confident that together we can effectively address one or multiple areas you bring to treatment: 1) mood problems (e.g. anxiety, depression, grieving, etc.); 2) assist you to make sound choices when making life changes and transitions; 3) train you in effective non-medication based ways to manage emotional distress; and/or 4) improve your day-to-day coping skills to address multiple adverse impacts enduring medical issues (e.g. chronic pain syndromes, cancer, etc.). I hope you will take the opportunity to read about my history, credentials. and understand my commitment to providing the highest quality care, in making your choice.
It is important for a person to recognize that she or he needs help to address ongoing problems in their life. It is courageous for that person to take the next step, to actively seek help, and to begin the treatment process. When you are ready to make such changes in your life, contact me; we can work together to solve your problems and help you grow into who you want to be.

If you would like additional information or to briefly discuss your concerns, do not hesitate to contact me (407.362.5930). When you are ready to set up your initial appointment, call or send me an email via the "Appointment Request" page. We can then discuss your situation and set up an initial appointment [New patients cannot schedule an Initial appointment via the internet].

2022 Coronavirus / COVID-19 Update
While the threat of Coronavirus variants remains a concern, office policies now have been revised to allow for patients to forego use of facial masking at our in-office face-to-face sessions if all the following conditions are met: 1) you are vaccinated for Covid-19; 2) you have not tested positive for Covid-19 in the last 10 days; 3) you have not been in contact with persons who have recently tested positive for Covid-19; and 4) you are not currently experiencing significant respiratory symptoms.

Available Appointments

My office is open for clinical sessions on Tuesdays, Wednesday, and Thursdays each week. On each of those days appointments will be available beginning at 10 AM and ending with a 6-7 PM appointment.

Psychotherapy sessions will continue to be be offered in-office, via teleconferencing, and/or by telephone. You will have a choice in terms of the mode for our session [Note: It is my recommendation that the Initial Appointment be held in-office]. After your initial session, then we can decide what mode of treatment would likely work bet to meet your therapy needs.
If using teleconferencing, to enter my Virtual Waiting room, use the "Telebehavioral Sessions" link in the left side panel, then click on the highlighted link on the Telebehavioral Sessions page. At present, there does not appear to be any effort of insurance companies to limit patients from using teleconferencing for sessions; it is your responsibility to check with your insurance provider about any changes in their reimbursements policies for off-site / remote sessions.

Appointment Setting
New Patients: In order to set up an initial appointment, any new patient will need to be in contact with me first either by telephone or via email. New patients are not able to set up initial appointments through the internet appointment portal.

Current Patients: All active patients have been provided a Patient Portal email invitation to set up access to the updated software now available. If you did not establish a new login name/password for the new portal, please contact me and I will resend an email invitation (Note: the link provided is only good for 48 hours before it becomes inactive).

Using the new Patient Portal you will .be able to check, set, or change appointments with full confidentiality. You will also be able to input and update personal information, insurance information, have access to handouts, and correspond with me via confidential emails. The Patient Portal is always available to you (24/7, 7 days each week).
Once you have established your login/password, you can reach the Patient Portal via this link: TherapyAppointment.com

Current patients can set/change/check appointments through the Patient Portal. You will also have the option of setting up appointments directly with me at the end of any (in-office. teleconference, telephone consultation) psychotherapy session.

Payment Issues

For payment issues not resolved at the office, you can use the "Make A Payment" page (link in left side panel) which allows you to use any major credit cards, debit cards, your Paypal account, etc. to make co-payments and/or pay outstanding fees.

***** ***** *****
I appreciate the opportunity to provide you with psychological care. And I applaud your courage in doing the hard and beneficial work of psychotherapy.
Be Well. Be Safe. Enjoy.
Dr. R.